Welcome To About British Fine Foods & Bakery
Craving a bit of Brit? Look no further than British Fine Foods & Bakery, your one-stop-shop for all your favorite UK treats! Our roots date back to 1987 when we were founded by the Ramsden family; they operated the shop for over 30 years until our current owners took over in October 2020.
What Our Google Customers Say
J.C.

Great little British store...we always get all our favorite treats here and the owners are lovely, warm people who actually talk to you and make conversation. 😯 My kinda place for sure. 5 stars!!

Laya

We were just walking and got hungry and discovered this bakery. Among other things, we bough steak pies ( 3) and an eclair. First of all, you must try this eclair with a coffee, its not sweet its perfect. We finished it in the car with a cup of coffee! 10/10 eclair!!


Nina

I tried their scones for the first time and they were DELICIOUS!

Wayne

1st time in this store found things that can't be found elsewhere, reasonable prices,definitely will return.

Kari

The Eccles cake was out of this world, coming back for more. The Victoria sponge was the best sponge cake I've tasted. Period;)

Marion

Great experience speaking 'footy" with the young man behind the counter. Amazing selection of foods. The Eccles cake was fabulous and look forward to eating my steak and kidney pie later!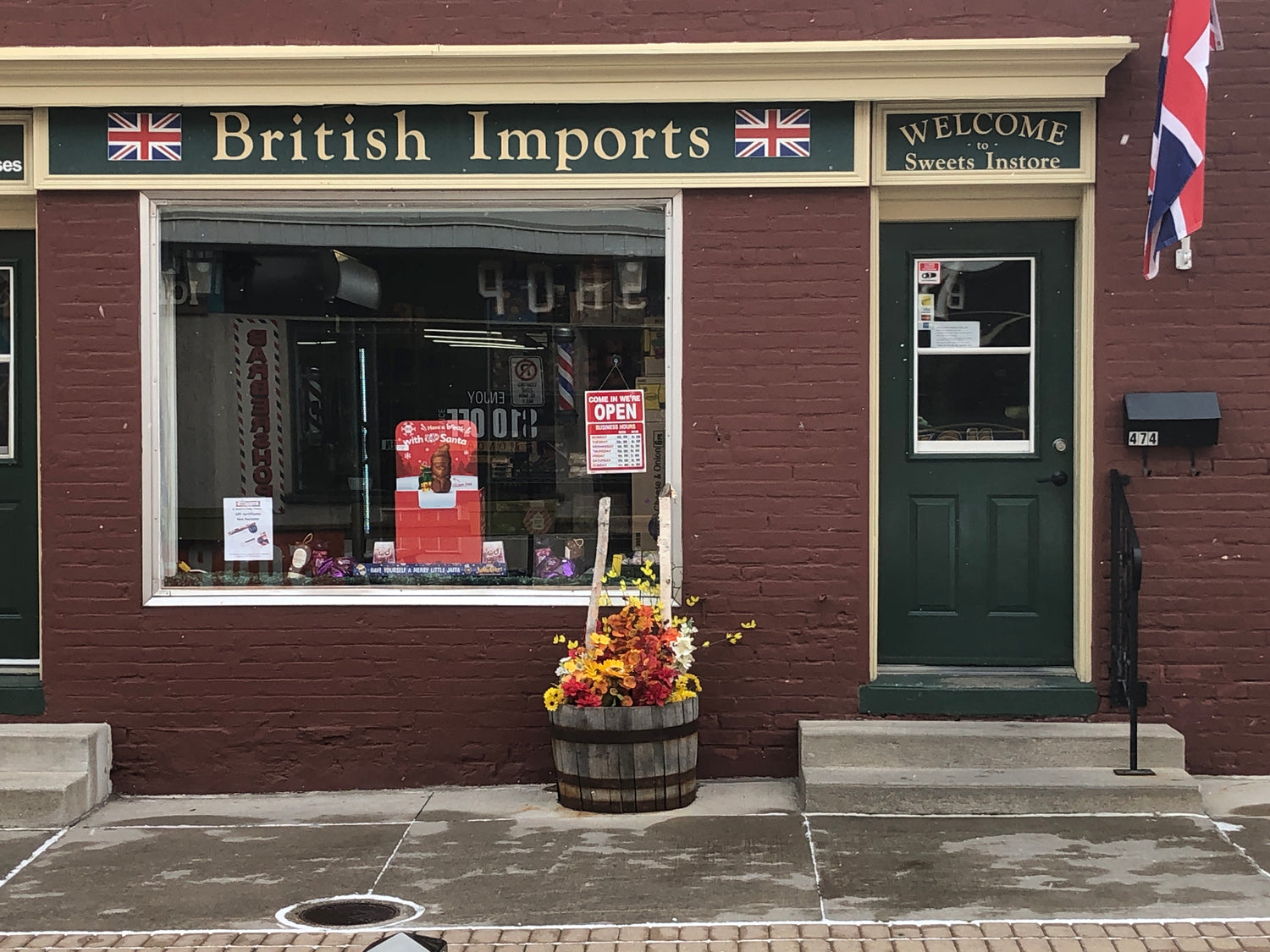 Our Store
Welcome to British Fine Foods & Bakery British Store! Our family made the move to Canada from Buckinghamshire in 2003. Formerly Sweets & Treats Instore British Store has been in Newmarket since 1987 happily serving the large surrounding area for over almost 4 decades.
Location: 474 Timothy Street, Newmarket, Ontario, Canada.
Store Hours:
Monday & Saturday 10am - 5pm
Tuesday to Thursday 10am - 6pm
Friday 10am - 7pm
Sunday 11am - 4pm
Phone: 905-853-6450